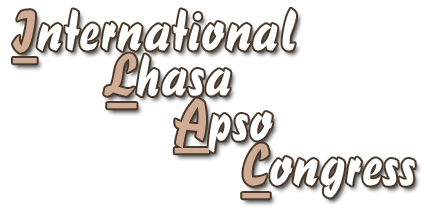 SEND TEST RESULTS TO ILAC
You can send us the results of your Lhasa Apsos, tested unaffected for PRA. Please follow the example so that we can copy and paste your information.
Please fill in your e-mail like this example and send it to info@intlac.org
Please do not forget to send us a copy of the test result. Without proof we can't and won't publish your results!
Name of the dog:
Lhasa Apso from the Tibetan Mountains
Sire:
Lhasa from the Tibetan Mountains
Dam:
Apso from the Tibetan Mountains
Date of birth:
ID Tattoo/Microchip number:
Test date:
Name of the opthalmologist:
Test certificate number: